Unusual & Unique Decor Sources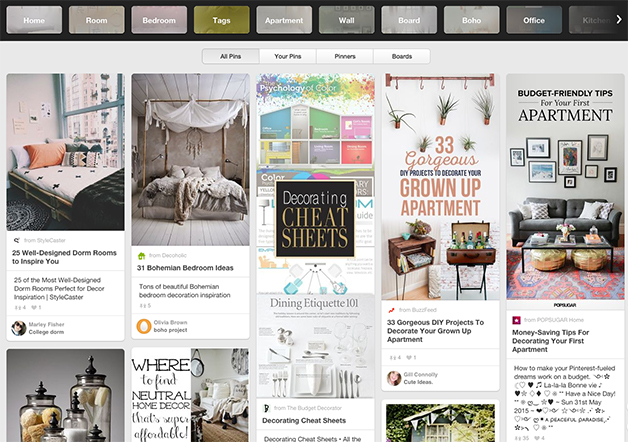 When it comes to inspirational sources, there are a lot of options out there. Even though it's hard to find unique ideas that will make your decoration more personable, it's not impossible! Here are some helpful links for you:
If you don't have a Pinterest account, you should create it now! Pinterest is an amazing visual resource where you can explore the web visually based on your interests. If you are looking for decor inspiration, it's the perfect place o save everything that you find in one place, keeping it organized and easy to find.
AutoDesk HomeStyler is a free home design app for interior decorating and design ideas. The app allows you to create your own design, experiment with high quality 3D models of real products and navigate through their catalog. Download the app and have fun watching your home design ideas come to life!
Uncommon Goods is an online store with a huge variety of unique gifts. If you are looking for original pieces to your house, under 'home decor' you will find decorative accents and all kinds of creative clocks, pillows, rugs, vases, candles and much more!
Architecture Art Design is versatile blog where you'll find articles about, not only architecture, but also interior and outdoor design, product design, art and DIY. Besides all the decor inspiration that you can get from their pictures, their posts will help you without any struggle from all kinds of creative ideas to genius do-it-yourself suggestions.