New Sustainable Developments In Vancouver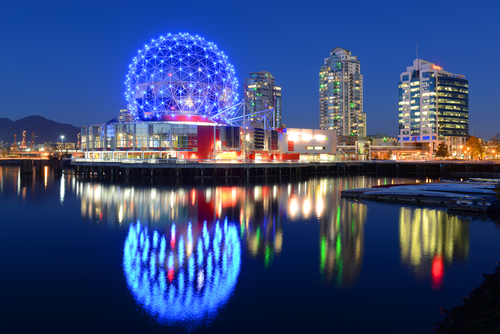 The past twenty years have seen a period of fantastic growth followed by a numerous volume of new building and pre-sale condominium developments. Vancouver does not have a lot of historic buildings, and as a result, the city shows an urban style.
The ecological design has now started the mainstream of the Vancouver's architecture. Let's take a look at new eco-infrastructure developments.
We handpicked several of the most unusual and desirable Vancouver developments to highlight in today's entry.
The Butterfly
Situated in downtown Vancouver, this new development occupies an exclusive location in the downtown area: behind the First Baptist Church at Burrard and Nelson.
This new construction includes the heritage restoration and enlargement of one of the City's most historic churches, in combination with a 550' luxury residential tower.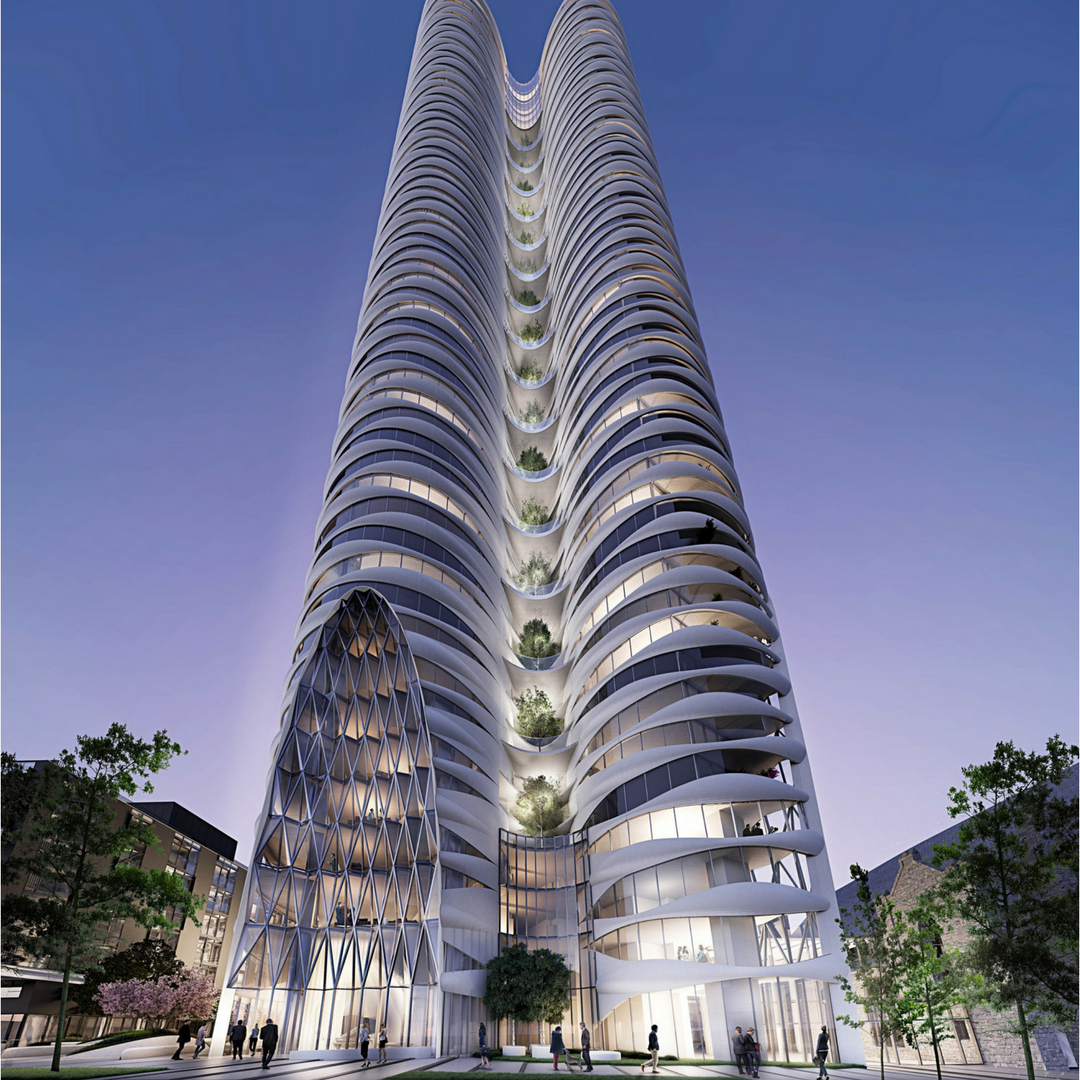 Horseshoe Bay West Vancouver
Discover the fantastic project in Horseshoe Bay, West Vancouver's most impressive section of the waterfront area. It provides picturesque scenes of Horseshoe Bay, and beyond to the beautiful shores and rocky peaks along Howe Sound. This unique location features ocean, mountain, woodland, and village views.
Horseshoe Bay offers astonishing sustainable design such as in-building heating and cooling system implemented through an on-site geothermal ocean loop, invented for a reduction in greenhouse gas emission of up to 70%.
Horseshoe Bay's exterior offers natural materials like wood, walls with textures and colours inside carefully selected for this exclusive location. In planning their designs, the architect studied the leaves, rocks and the forests in the area, along with the handmade boats, and traditions of local architecture. These carefully selected options guarantee that each home's interior will be as exceptional as the exterior design and the outdoor areas that surround them.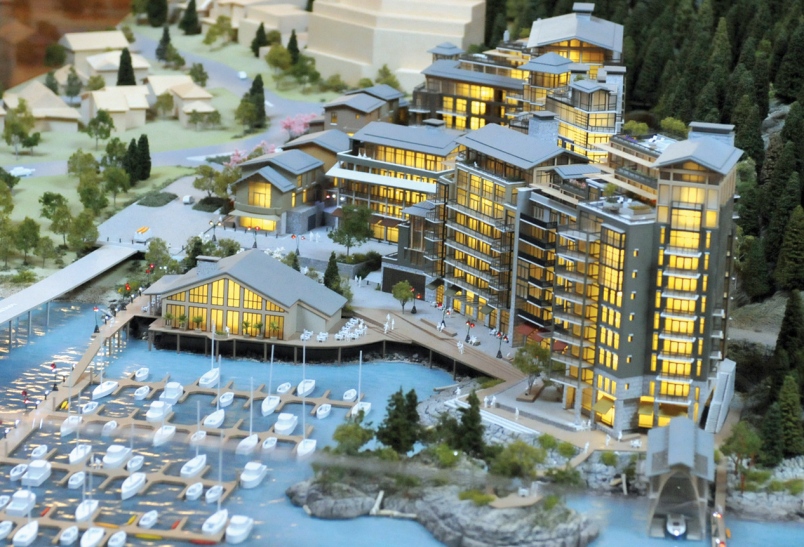 1684 Alberni
Westbank has submitted an official rezoning application for the site they own at 1668-1684 Alberni Street.
Luxury 39-Storey condominium development is coming to Alberni Street in Vancouver's West End.
Now the site is occupied by two residential concrete condominium buildings, located just across Alberni from the former Chevron site, sold recently.
The future development will include:
a six-storey podium;

94 market residential units;

a floor space ratio of 10.7;

four levels of underground parking with 180 vehicle parking stalls and 120 bicycle parking space.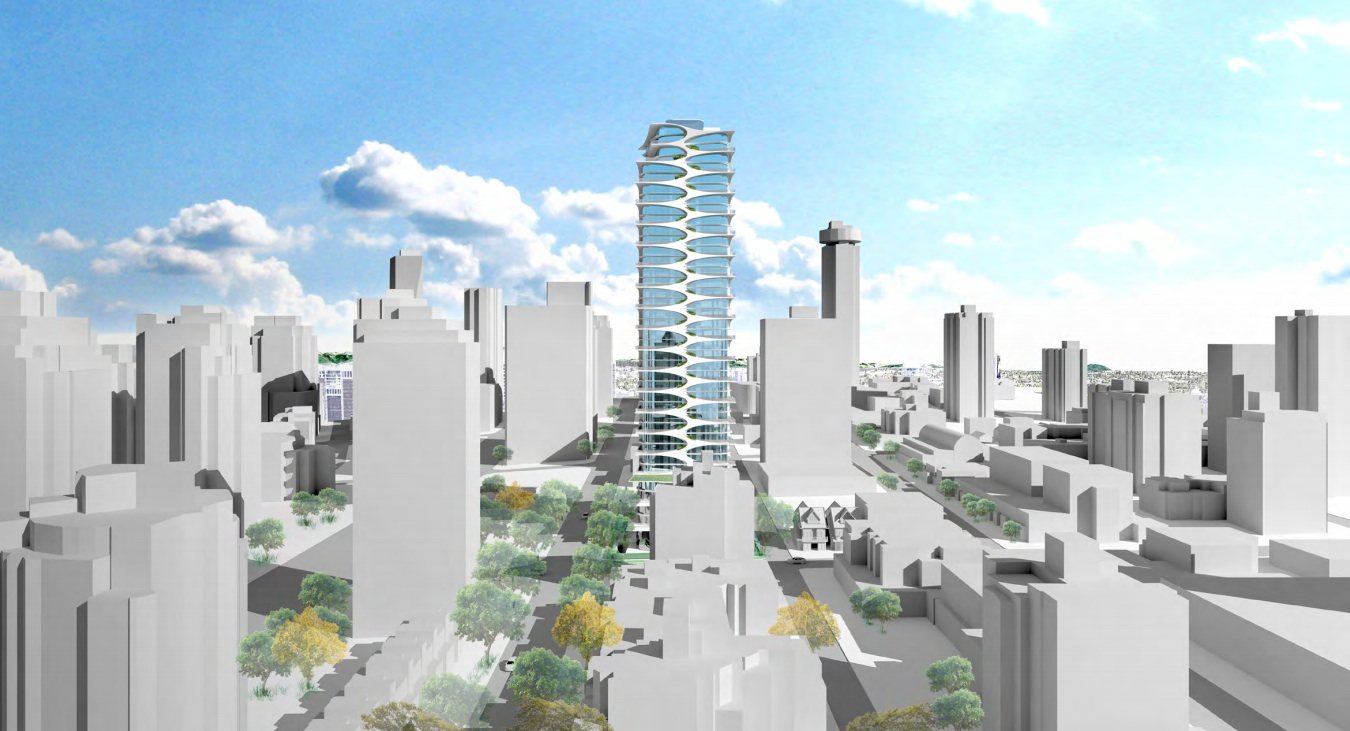 Alberni by Kengo Kuma
This unique shaped residential 43-storey tower will be located at 1550 Alberni. Designed by Kengo Kuma, a famous Japanese architect, it will be a new distinctive feature of Vancouver when completed in 2021.
The design of 1550 Alberni is inspired by nature and shaped by its environment. The residential tower has a shape of two spectacular scoops that form deep wooden balconies.
1550 Alberni will include exceptional exterior and interior design of the residential tower, and a Japanese Restaurant experience created by Kengo Kuma Architects and Associates.