7 Shops For Modern Industrial Furniture in Vancouver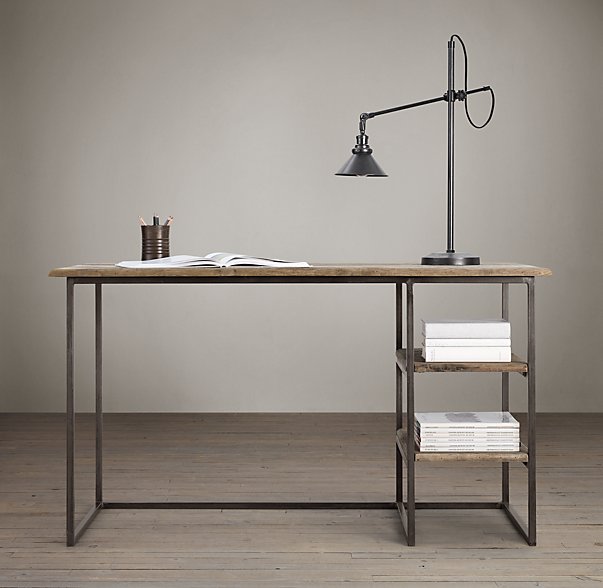 "Modern Industrial" is in. It's classy yet trendy. It shows taste, with simplicity in its design & function. It has soul with strength to it. While looking to decorate my own home in this fashion, I've come across some interesting spots where you can find such furniture and decor in Vancouver.
#1 – Moe's Home Collection
http://www.moeshomecollection.com/
Moe's furniture offers a wide variety, many of the pieces falling into the modern industrial category. Combining raw wood and rustic steel & iron, as well as a more linear and masculine approach to its design, Moe's can deliver the modern industrial look you are looking for. Here are some of our favourite picks:
Vancouver Showroom:
North Vancouver Showroom:
---
#2 – Himlight Trading
http://www.himlighttrading.com/
Himlight is a truly hidden gem in Vancouver, and their furniture is of excellent quality. Some of the showroom items include reclaimed industrial lamps, vintage drill bits restored as book-ends or shelf decoration, solid wood tables, some with steel frames etc., and their prices are very reasonable for the quality you get.
---
#3 – Union Wood & Supply Company
Known for their craftsmanship and custom made line of furniture, this is where you want to go if you want the most unique and highest quality modern-industrial furniture. While it is not the cheapest option, their quality certainly holds to justify the value in it.
Union Wood Company will also provide custom (yes, fully custom made) furniture to your order – just submit an inquiry to start the consult process.
---
#4 – Fullhouse Vintage + Modern
http://www.fullhouseconsign.com/
With a wide variety of vintage wood pieces, creative lighting solutions and other interesting items, Fullhouse Vintage + Modern features some interesting items, many of which are made in Denmark (we presume it's their main supply line). A little European design never hurt anyone – their designs offer a more traditional feel than the other collections shown but with the right combination of other pieces in the room, these fine wood items can definitely help you achieve that modern industrial feel you are after.
---
#5 – West Elm
A subsidiary of Williams-Sonoma Inc., West Elm features some of the best designed furniture with a blend of vintage and modern. Many of their pieces feature solid wood with metal frames (which is the theme of this article) but they also showcase many other style of furniture. The only downside is that their showroom on Granville street features not even a fraction of the inventory that their website shows, and for many of us the idea of online shopping furniture is a worrisome thing, especially when we want to touch, feel and test how sturdy these relatively costly investments will be.
---
#6 – Restoration Hardware
https://www.restorationhardware.com/
Restoration Hardware perhaps is the ultimate source for modern industrial – its name simply suggests it. Often utilizing reclaimed wood from all around the world, along with wrought iron or brass, furniture from RH almost defines modern industrial. Their accessories such as floor lamps or vintage flatware are also great at adding to the theme.
#7 – Pacific Design Lab
Relatively new, these woodworkers have some serious taste, and they offer a great array of cutting boards and other accessories (not just big furniture) so you can add that custom wood texture to your existing kitchen at a relatively affordable cost (and we mean affordable for hand-crafted quality, not compared to Winners).